Silver technical chart is showing the formation of an "Ascending Broadening Wedge" in the Daily chart, and as we can see in the technical chart the upper resistance line has strong support since the previous resistance became support, and in the last session.
We saw it trading positively and closing with gains of 0.06% while trying to consolidate in the current range, and as we can see bulls are taking a charging on the commodity where it started giving daily gains, in the last session it touched a high of 69247, and as per the technical chart, we can see that in the last couple of sessions it has been trying to cross 70000 levels, and in the last session, it almost retraced levels towards it, where it gave an indication that it may make higher high in upcoming sessions. And during the intraday session silver touched a low of 68201, which is indicating that if silver breaches 68200 levels bears might be stirred, which is making the volatility persist, However, the chance that silver may try to retrace 70000 levels exists and post those levels at the next crucial point is 73000, until those levels are not retraced we can still expect it to trade in range bound manner, and we can expect silver to make a higher high as consolidation in the commodity if it crosses and consolidate in 69500 range, the key resistance is placed at 69662 and key support is placed at 67372 until support is not broken we can expect the commodity to continue the upside movement.
Silver Forecast | Silver MCX Tips Today With Target
Buy above 69257 if able to sustain above these levels for targets 69440-69515 keeping an SL 69117. sell if breaks below 68939 for target 68657-68208 with an SL of 69129.
MCX Silver Technical Chart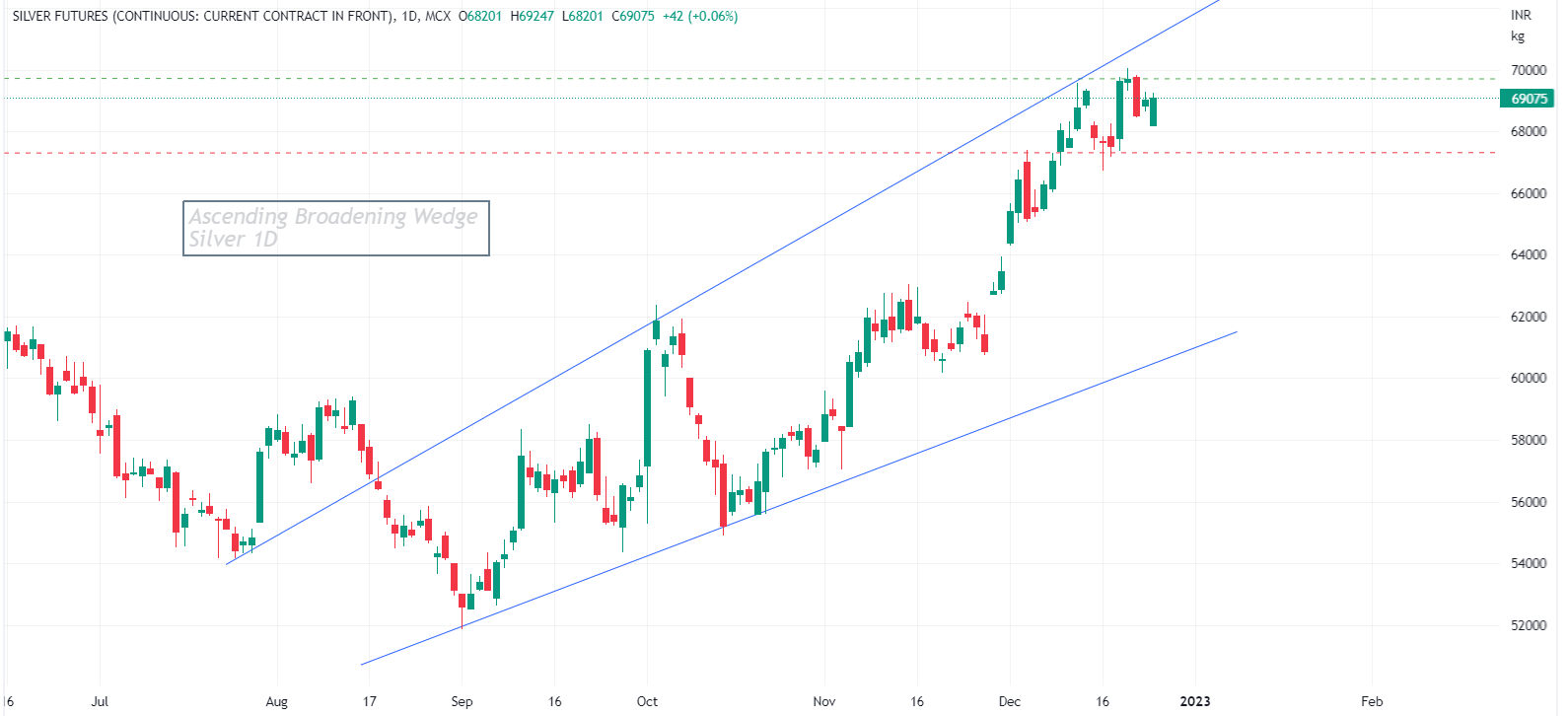 Note: Above information is not recommending any buy or sell position, this is for your reference only and trading or investment in commodities & derivatives is subject to market risk.
Disclaimer: Investment in the securities/commodities market is subject to market risk, read all the related documents carefully before investing/trading.